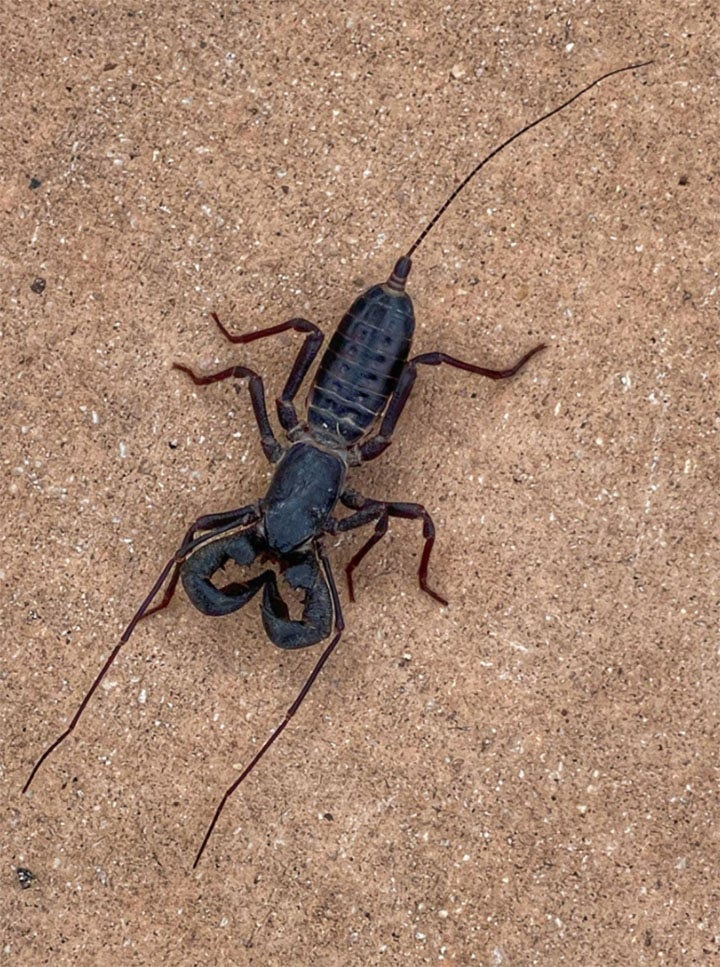 Acid-capturing 'spider-scorpion' found in Texas park creeps out social media
This is why some persons choose to remain inside. The Nationwide Parks Service Instagram account
This is why some persons choose to remain inside.
The Nationwide Parks Service Instagram account lately shared a picture of a bug taken from Huge Bend Nationwide Park in Texas. This graphic demonstrates an arachnid that looks like a cross concerning a spider and a scorpion.
The animal is known as a vinegaroon but is also referred to as the whip scorpion. In accordance to the Large Bend Fb site, these critters floor during the summer seeking for "food stuff and love."
Big, 100-POUND TROPICAL FISH WASHES UP ON OREGON Seaside
Whilst the picture garnered a whole lot of focus on Instagram, it originated from The Big Bend National Park Facebook website page. The national park posted, "Vinegaroons are about 3 inches extended and reasonably benign unless of course you come about to annoy them. They can pinch with their hefty mouthparts (pedipalps) and shoot a perfectly-aimed spray of 85% acetic acid (vinegar) from the base of their 'whip' to defend by themselves."
Immediately after explaining that vinegaroons hunt scorpions (among other prey), the write-up describes, "Most usually observed in the desert, this vinegaroon was getting a stroll close to the Chisos Basin campground. If you might be lucky more than enough to see a single, appear closely. If it can be a feminine, she may perhaps be carrying her hatchlings on her back."
Simply click In this article TO GET THE FOX Information App
The Countrywide Park Provider wrote on Instagram that the identify "vinegaroon" arrives from the animal's potential to shoot acidic vinegar from its tail.
Vinegaroons are not venomous, in accordance to the University of Florida.
When numerous people on Instagram appreciated the animal for its distinctive features, others just appeared shocked by it.
Follow US ON Facebook FOR More FOX Lifestyle News
One particular person commented, "…and this is intended to make me want to go to that park?"